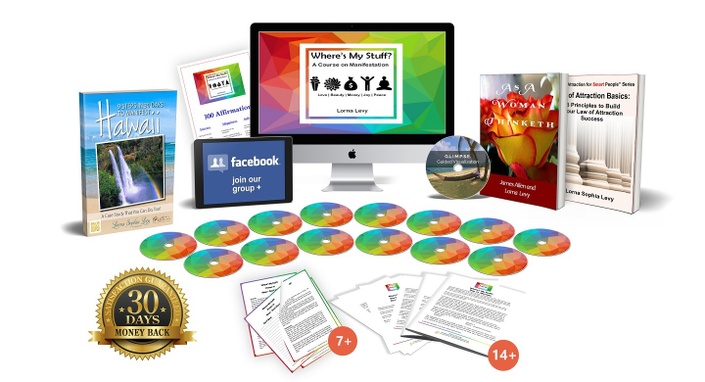 Where's My Stuff
The Essential foundation you need to easily and effortlessly create love, wealth, health and the life you want to live.
Law of Attraction is Frustrating, Isn't It?
How many times have you asked "Where's My Stuff?" in frustration? You think you are doing law of attraction right. You try and try, and no results. Or small results. Or it's not what you really want. You wonder what's going wrong. It's not for your lack of effort – you're working your tail off!
Can you relate?
What "Stuff" am I talking about? Everything you use law of attraction for to change your life – a better job, a nicer house, more money, more love, more fun, more friends, living in your purpose and enjoying your life.
It took me many years of study, but now I've got this down to a science.
Think about this: If the Universe can't hear you, it can't bring you your Stuff - the new car, new job or new lover that you want. There is a language of the Universe and a way to ask so that the Universe actually hears.
This course covers:
How to ask for your stuff (anything you want) and reveals to you the language of the Universe. Are you even clear about what you want?

You can't just say the words, your energy has to align with it We start with that in Module 1.

When to ask for your stuff – and when NOT to.

There is a best time to ask, and there's a time NOT to ask. We cover that in Module 5.
Do you feel worthy of having your Stuff, or do you feel guilty because there's not enough Stuff to go around? That's covered in Modules 9 and 10.
Who are you asking for your Stuff? God, the Universe, yourself? We cover that early in Module 4.
Gratitude is important but you have to do GRATITUDE the right way – there is a way that works and there's a way, that most people do, that doesn't work. That is covered in a special, included, White Paper.
And, you need to have your questions answered. The questions in your head that you want to ask, but don't ask because, either, you don't want to look greedy, or you just don't know who to ask:
What if your Stuff isn't coming? Answered in Module 11
Should you be asking for Stuff, anyway? Answered in Module 10
Is there enough Stuff to go around? Answered in Module 9
What is happening when nothing is happening? We cover that early in Module 2.
And the big one, What if someone else is getting your Stuff and you're feeling jealous and worried whether yours will ever come? We cover this in Module 8.
If you love Law of Attraction but it's not working well for you, you need this course to make your manifesting easy, effortless and quick!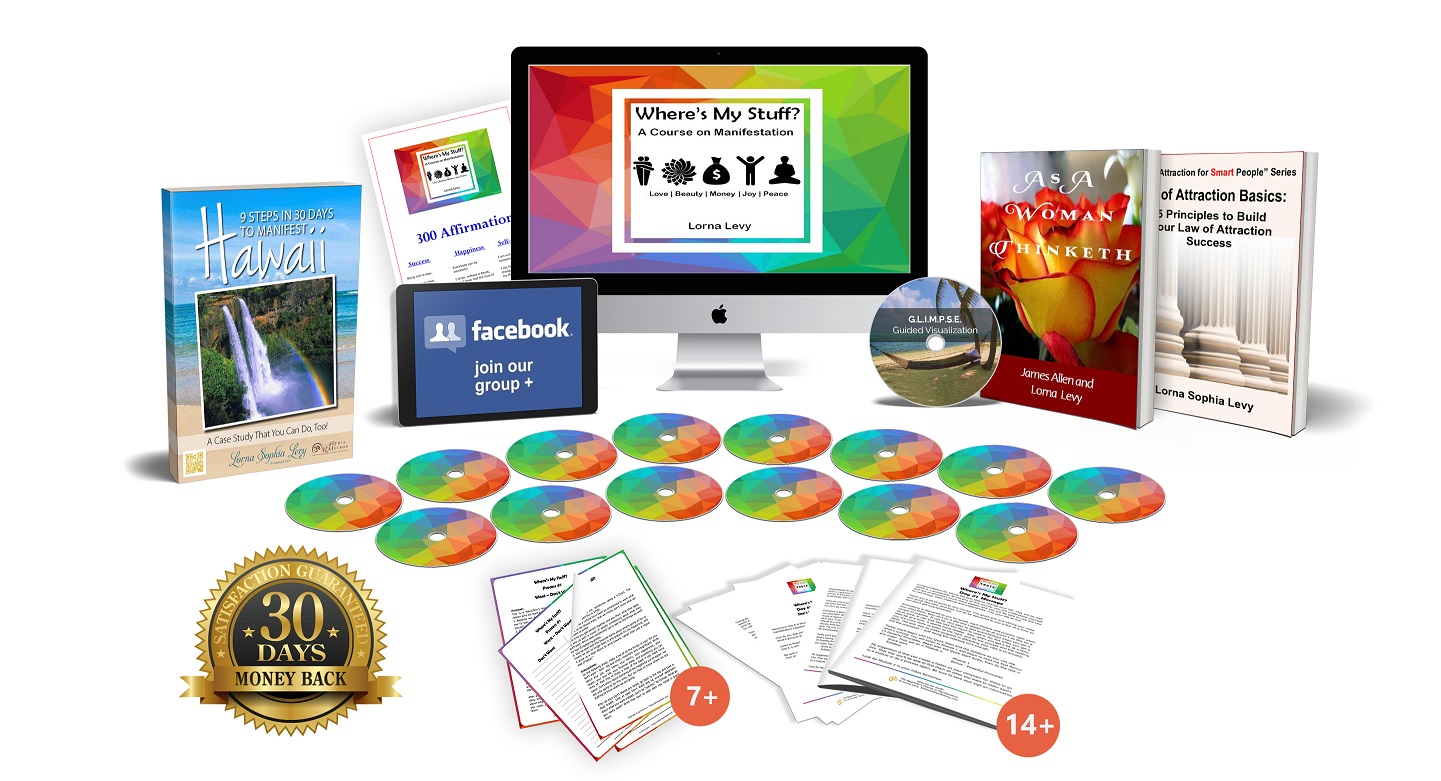 What you get today:
1.You start with a Quick Start audio that you will listen to first, so that you know exactly how to get started, what to do, and how to move through the course.
2.You get 14 modules that give you the principles and techniques you need to get easy, consistent Law of Attraction RESULTS. These are audio so that you can listen to them in the car or on the go, anywhere that you are. And you can listen to them over and over again.
These cover everything mentioned above: How to ask for your stuff, What to do if your stuff isn't coming, Who are you asking for your stuff, What if someone else is getting your stuff – and many more topics that give you an intimate understanding of how it works.
3. You also get 7 worksheets on Pdfs. These worksheets are original, proprietary and powerful! They help you create your vision, release your fears, and find alignment with your desire so that you become it, you live it, and it manifests into your reality.
There are three kinds of processes on these worksheets:

Belief clearing – so that you can get rid of the old, limiting beliefs and install new, supportive beliefs
Focusing – so that you have complete clarity on what you want to be, do and have, and the feelings you want to have when you get these things
Alignment – so that you easily, effortlessly, and quickly step into the life you long for
You can print these out and use them over again to manifest every dream you have! These are the real power of the course!
4. You get 2 specially written white papers that go deep on 2 crucial topics: the nuances of Why Feeling Gratitude Doesn't Always Work, and What's Better; and How to Handle Negative People, especially your relatives. Think you might need these?
5. And you get a 'GLIMPSE' –This is a specially created, particularly powerful, guided visualization that takes you in to the life you want to live. This is one that you can use over and over again to fine-tune what you are creating so it brings you exactly what you want, along with the feelings and experiences you want to have.
6. Bonuses!
Bonus #1: You get – free – 15 Powerful Principles that Make Law of Attraction Work – my Bestselling book that gives you the foundation you need to understand the science of law of attraction. This is what I teach at the beginning of every class I lead!
Bonus #2: You are gifted with a beautiful edition of the classic, As A Woman Thinketh book. This is an easy to read, uplifting book, with timeless mindset wisdom especially for your life today.
Bonus #3: Case Studies are always so helpful: Manifesting Hawaii is included. I wanted you to see how I used my method to create one of the biggest manifestations of my life, living in Hawaii for 6 months with all expenses paid. It is especially important because it shows what to do when the manifestation isn't showing up.
Bonus #4: is a beautiful list of 300 Affirmations. You can use these as your own or you can use them as inspiration to create your own. Either way, you'll find them helpful and uplifting to have. I suggest you print it out, it's beautiful, and put it on your wall somewhere where you can see it every day.
7. And, to keep you connected with others of like mind, there is a Private Facebook group where you can ask me your questions and celebrate your manifestations with others in the course, the community of committed manifestors.
I created this course for people like me (and you):
People who want to know the details of how law of attraction works.
People who are too smart to believe it's "just one thing" to do and who are exasperated by all the fluffy B. S. that's out there
People who want real, clear answers and a step by step system that works
And for impatient people who are ready for their RESULTS now!
This is for you if:
You are beginning with law of attraction and wondering where to start and what to do
You've been doing law of attraction for awhile but you are not getting clear and consistent results
You like clear explanations that don't insult your intelligence
You want a method, with specific steps, that tell you what to do and when,
And you like the idea that you can use this method to manifest anything at all
When the Student is Ready, the Teacher Appears.
You attracted this into your life. You are ready!
Your Instructor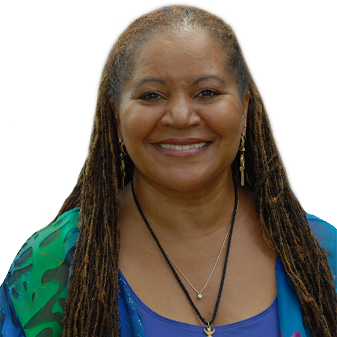 Rev. Lorna is a long-time minister with the Centers for Spiritual Living, teaching the ancient wisdom and quantum science of manifesting. She is known around the country as a funny, compassionate and irreverent speaker. She is always in great demand!
Lorna Sophia Levy is one of a very few licensed "Law of Attraction" coaches in the United States. She can be reached at: Dir at SchoolofManifesting dot com

Course Curriculum
Preview
Available in days
days after you enroll
Intro
Available in days
days after you enroll
Day 1
Available in days
days after you enroll
Frequently Asked Questions
I see you offer more than one course; which one should I begin with?
Each course is completely stand-alone and each contains unique, original content not covered in my other courses. Where's my Stuff?: The Beginners Course is the one that will give you the deepest understanding of how law of attraction works the quickest, and will help you get big, fast results.
Can I ask you questions or talk to you about my particular issues in these courses?
Each course comes with an invitation to join our Facebook group of committed manifestors and you can ask your questions there. I'm in there often and I answer your questions too. If you want more access to me, Lorna, for mentoring and deep discussion on how to apply the Science of Intention in your life, I offer a Mastermind group for those who are ready to make a significant commitment to their personal growth. Watch this webinar and then contact me to schedule an enrollment call.